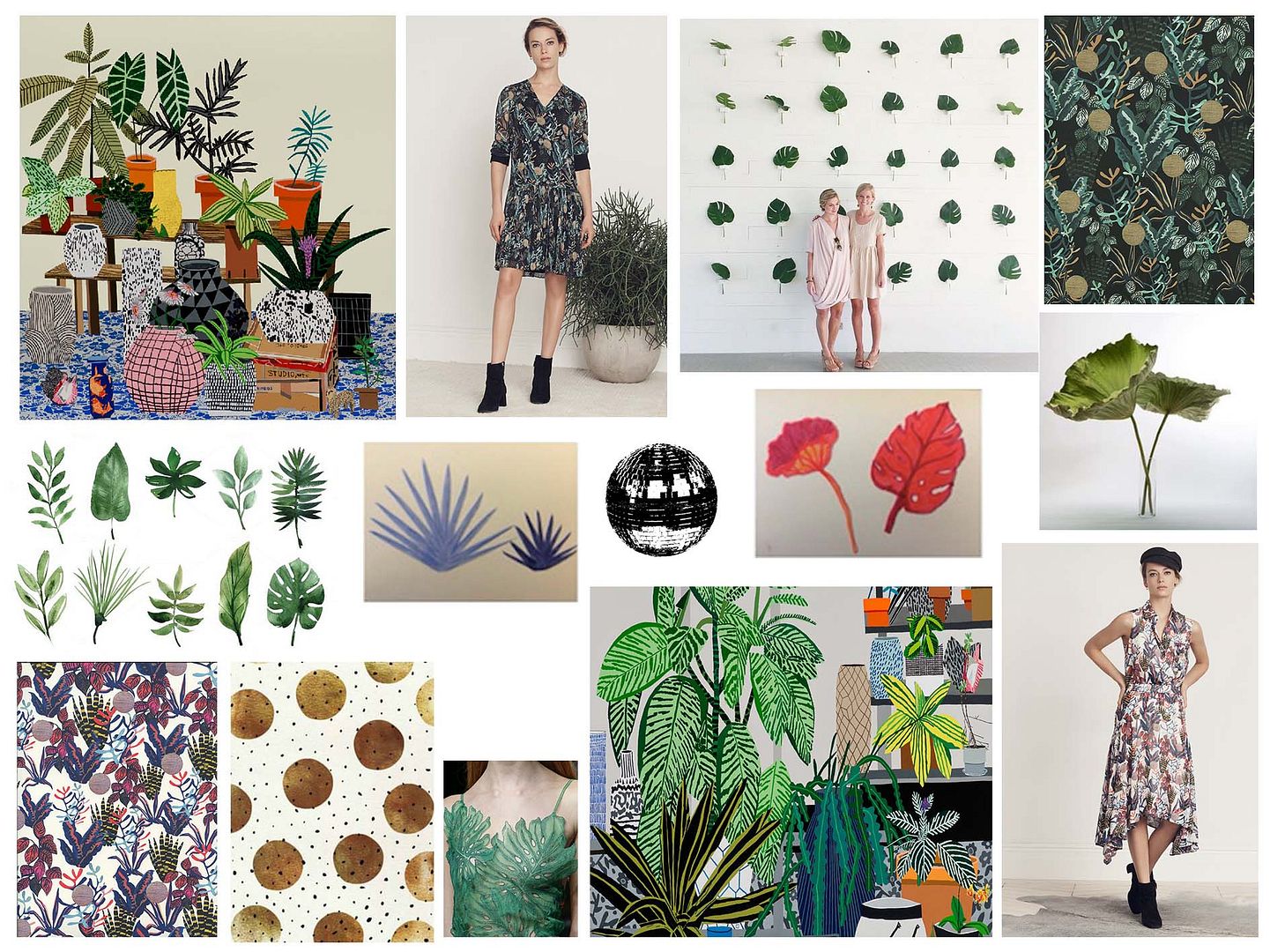 "Inspired by the garden outside our studio window, this pattern depicts a selection of lush foliage, some real some imaginary, juxtaposed with the iconic disco ball. We wanted to conjure the atmosphere of a midnight garden party, and the natural world on our doorstep, adorned with the shiny, man-made element, produced that for us."
-Michael and Lara "Work + Sea"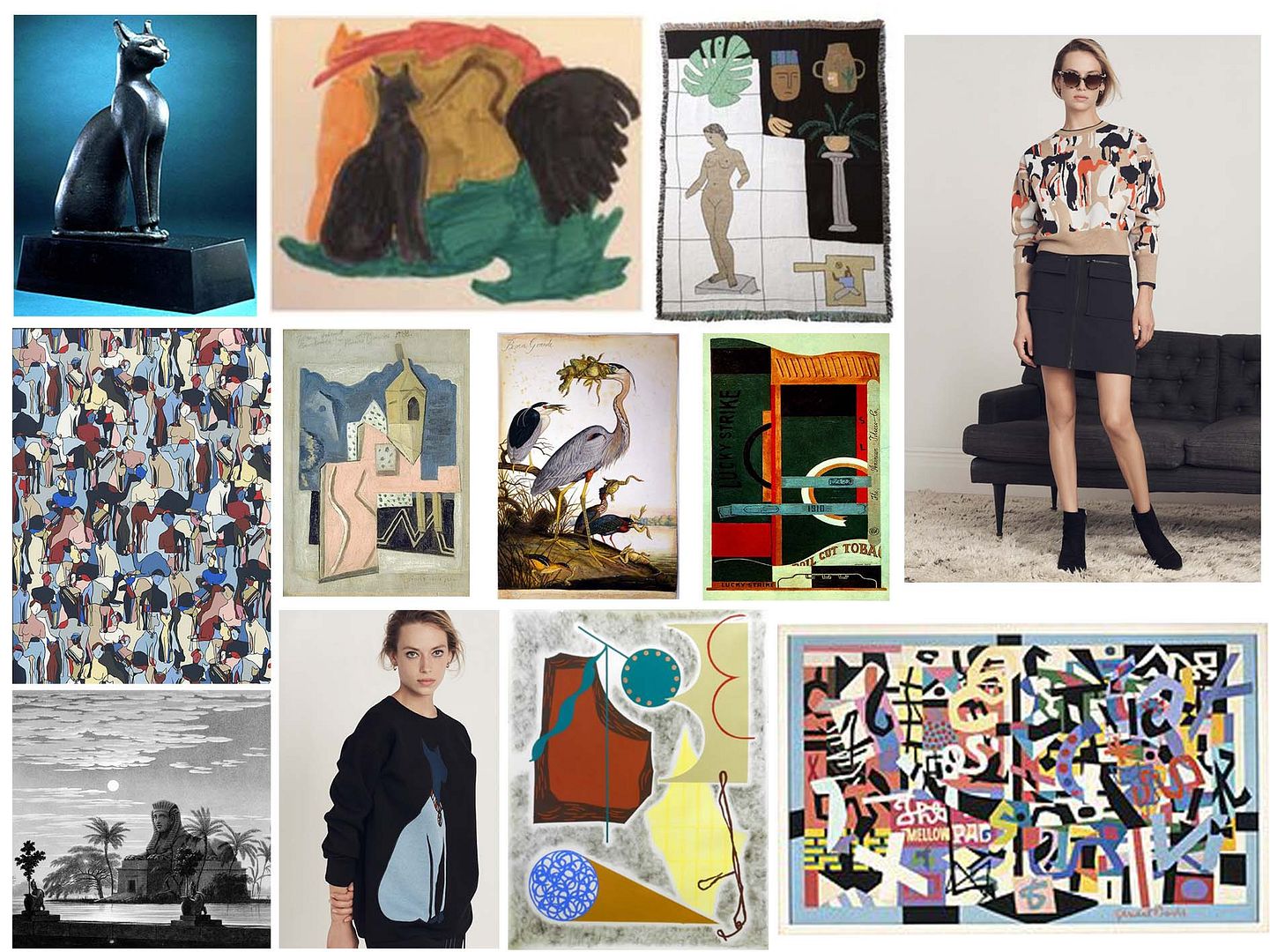 "Inspired by imagery from the Ancient world- camels, busts, and Egyptian cats. We wanted to weave these 3 referential images together to give the pattern a narrative feel, and explore the contrast between the subject matter and the contemporary camouflage repeat."
-Michael and Lara "Work + Sea"