GREY Girl Spotlight: Caroline Issa
Looking for the definition of the GREY Girl? Look no further than Caroline Issa. Not only is she a global style icon, she's the Executive Fashion Director at Tank Magazine. Her brilliant smile, charming personality, thoughtful demeanor and instinctive sense of style make her our ultimate muse. Jason designs GREY with friends, such as Caroline, in mind. As one of his very first inspirations, Jason naturally recruited Caroline to style the Spring 2017 collection. Read below as we Spotlight her indulgent weekends and obsession with Mom's cooking.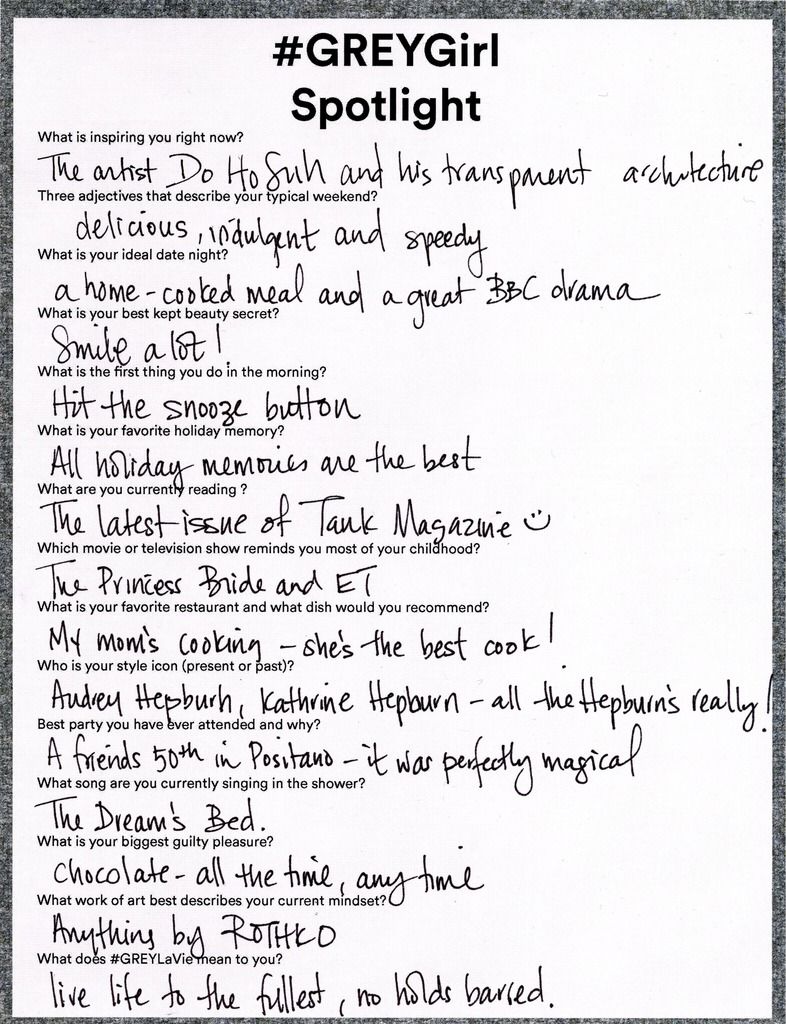 Shop Caroline's favorite looks and connect with us on Instagram @greyjasonwu to tell us which #GREYGirl you want to spotlight next.