As an artist, where do you find inspiration? What's inspiring you right now?
I find profound inspiration living in New York City. Every corner I turn has a unique shape, color, or form. I take time every month to go to my favorite museums and galleries. I recently re-visited a Matisse painting that features an intricately painted fan which inspired me to paint a series of fans. They sort of look like shells as well, so I enjoy the ambiguity!
How did the reccurring faces in your work originate?
I am a pretty sensitive person, so the faces evolved from my own feelings and were inspired by Pablo Picasso's ceramics. Sometimes living in such an intense environment as New York it is difficult to channel your emotions and the faces give me an outlet to do so.
How often do you paint? What puts you in a creative mood?
I paint as often as I can! I definitely take breaks in-between new ideas and never force the inspiration. Some pieces take longer than others. Music plays a big role while I paint. Certain albums or playlists can completely help my process. Lately I have been listening to Arthur Russell and Sofia Coppola's Marie Antoinette film soundtrack for my mood.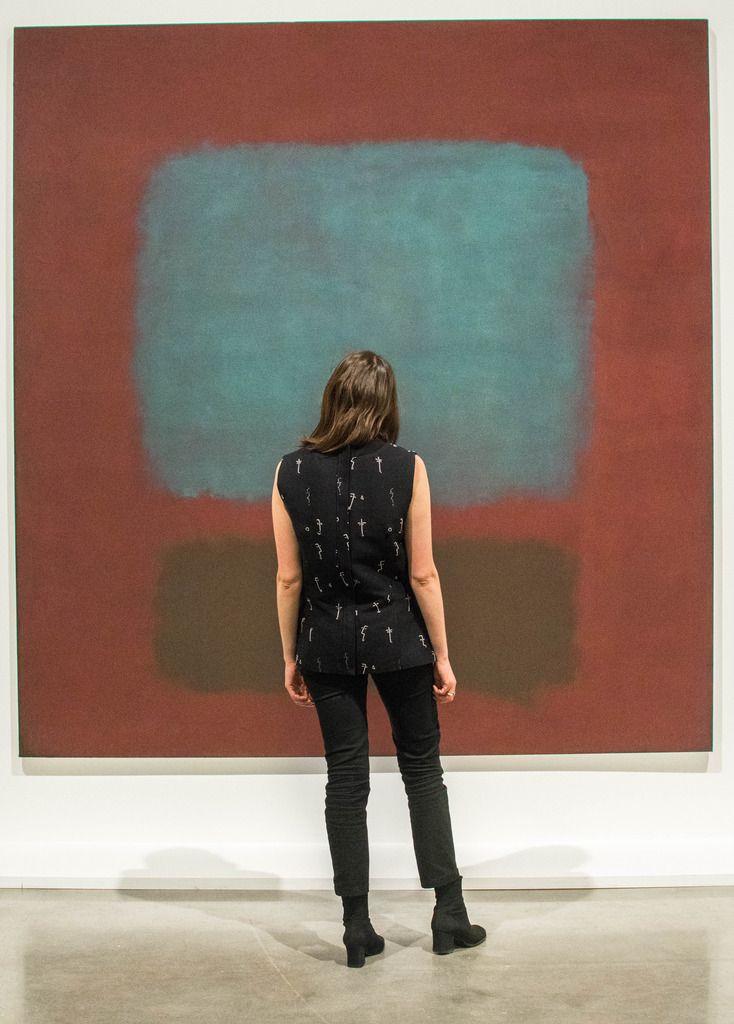 What makes silk your medium of choice?
I am not very tech-savvy and wanted to create textiles, so I began hand-painting on silk. I felt that it was sort of a lost art. Silk is such a beautiful fluid fabric and I really enjoyed how the paint took to it. I am actually planning to explore other mediums! I am working with with stylist, Christos Kikis, to paint a mural in his 1830's greek revival farmhouse in upstate NY. It is exciting to expand my horizon and work in different forms other than silk.
What inspired you to turn your art into fashion and launch Ljuka?
I like the concept of one-of-a-kind, seasonless, timeless pieces. I want to create pieces that are customized and special each on their own. When you purchase a piece it isn't just a top or dress but essentially a unique and special painting. I hope that my collaboration with GREY can give everyone a chance to wear art.
How would you describe NYC as a community for artists?
NYC has always been a hub of creatives and artists. I think the community is pretty small and many of us are friends and want to support one and another. I am looking forward to collaborating with some artists here such as Lindsay Rogers of the jewelry line Casual Seance. We are making earrings based on shapes I painted.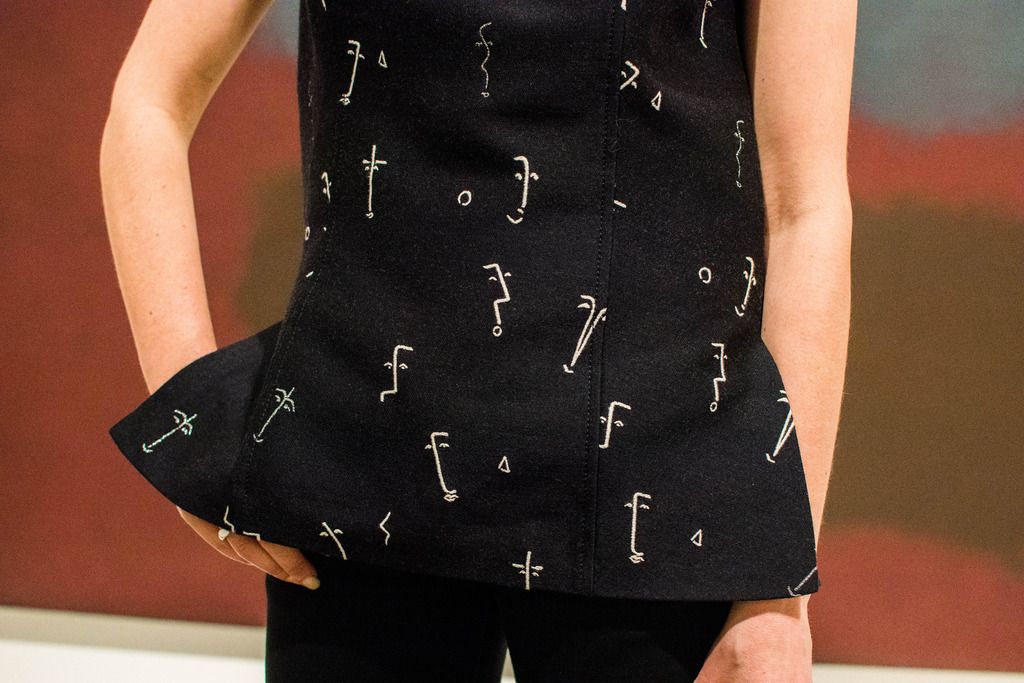 GREY is an outlet for Jason to express his love of collaboration. What is the most rewarding aspect of collaboration for you?
The most rewarding aspect is seeing a new concept born from connecting with another artist or creative force and combining ideas and mediums. Collaborations allow new work to evolve and offers a larger variety of ways to create. With GREY I loved seeing my paintings transformed into abstract lace and embroideries that I would never be able create on my own.
What are the best unknown artists you wish everyone knew about?
Johnny Abrahams, Evan Robarts and An Hoang are amazing painters based in NYC. Beau Rhee is the perfect blend of design and performance and her new light objects are not to be missed.
Take us on a tour of your favorite galleries in NYC! What exhibitions are must-see in 2017?
Turn Gallery in the East Village has a wonderful mix of artists for their first show in the New Year opening January 6th. I am very excited for the Visionaries exhibit at the Guggenheim opening in February, displaying over 170 modern works. Currently up, I can't wait to see Francis Picabia at MoMa which is up until March. Downtown galleries, Feuer Mesler and James Fuentes, have some great shows